Fourth-generation farmer keeps family tradition alive
Updated: Apr. 6, 2020 at 9:55 AM EDT
SAVANNAH, Ga. (WTOC) - Nearly 10 million Americans have filed for unemployment over the past two weeks, but most farmers don't have that option.
WTOC spoke with Jamie Tate Farms in Jeff Davis County about the important role farmers hold in the community.
"I've been a farmer for 25 years. Since I graduated high school, that's all I've ever done," said Jamie Tate.
Tate wakes up early every day to take care of hay, peanuts, corn, and farm animals on his just over 400 acres of land. Something his family has been doing on their farm in Snipesville, Georgia for decades.
"The farm has been in my family since 1938 when my great granddaddy purchased it. I'm the fourth-generation farmer here. I would like for my two sons, if they want, to be able to come home and farm," said Tate.
There aren't any days off when it comes to taking care of a farm, even in a global pandemic. Thankfully, so far, the virus hasn't been a big hindrance to the Tate Farm
"Sometimes we have to go to town for parts or fertilizer. It has kind of been a spacious thing with social distancing. Everybody is trying to be safe with it," said Tate.
Continuing to practice those safety measures is important, because there is plenty of work to be done.
"We have to move forward. Now, we are spreading fertilizer and getting ready to plant corn. In just over three or four we will plant peanuts. At the same time, the hay will be greening up, we cut it all summer along with irrigation and taking care of the crops. Then this fall it will be harvest time," said Tate.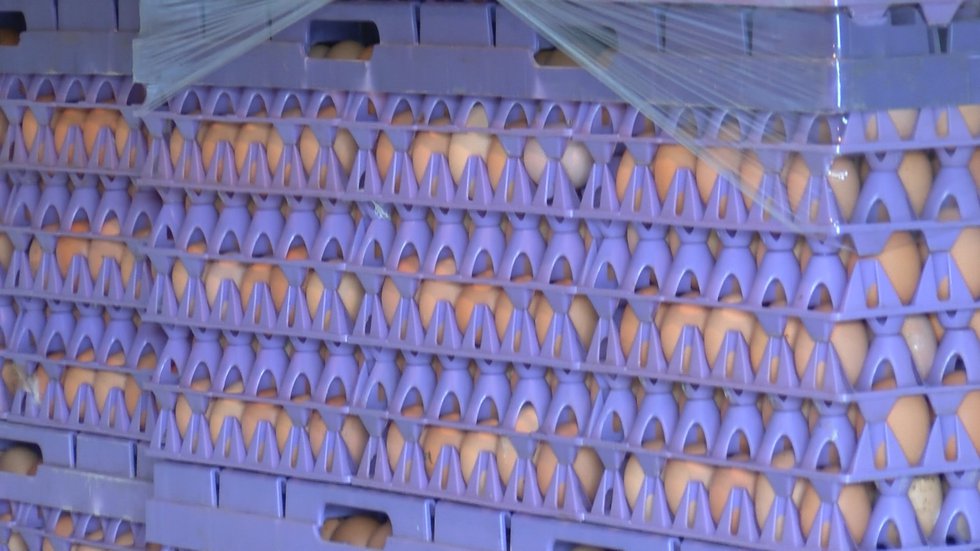 That's when peanuts come out of the ground, which are not just important to Georgia, but the entire country.
"The peanut crop is a vital food source for America, it's a sustainable crop. It is very easy to put up, you look at peanut butter and all the ingredients. It can go in different things and it can be spread worldwide," said Tate.
Peanuts are just one of many important crops that farmers are producing to help feed the world in its time of need.
"I don't think it has really hit yet, we are early into this. I think as time goes along and we see the store shelves get empty and stay empty, I think it will maybe open people's eyes then and realize that we do need agriculture. That's the background of the country," said Tate.
Copyright 2020 WTOC. All rights reserved.